You already know that the secret to attracting and retaining residents is to provide them an experience, something other properties just don't have. Sometimes it can feel like it's just about the neighborhood, the nearby coffee shops, the Instagram account showing off the vibe.
But what are residents really looking for? How can you decide where to spend the valuable budget? The multifamily real estate game is changing by the day, but more than anything, your residents want amenities that make a real, tangible difference in their day-to-day lives.
At Bisnow's LA Multifamily Market Outlook event this January, Fifield Cos. President Kevin Farrell gave an example of adding Bluetooth speakers to each living room — which cost $800 per unit, and which rarely got used.
So what's going to give you the most bang for your buck?
Mobile Apps
People expect to be able to do what they want, when they want it. You can get apps that allow you to book leasing tours and chat with prospective tenants. Current residents love being able to place work orders and pay rent on their phones; plus, this means less paperwork for you. You can even get apps that will allow residents to see customized information about their daily commutes.
Fitness Centers
State-of-the-art fitness centers are very much in demand right now; the cost of a membership at a boutique studio can be $300+ every month. Rather than paying for instructors or personal trainers to offer classes to your residents, you can look into digital solutions. Companies like WELLBEATS require nothing but a screen and a stationary bike to transform a workout room into a spin studio.
Package Lockers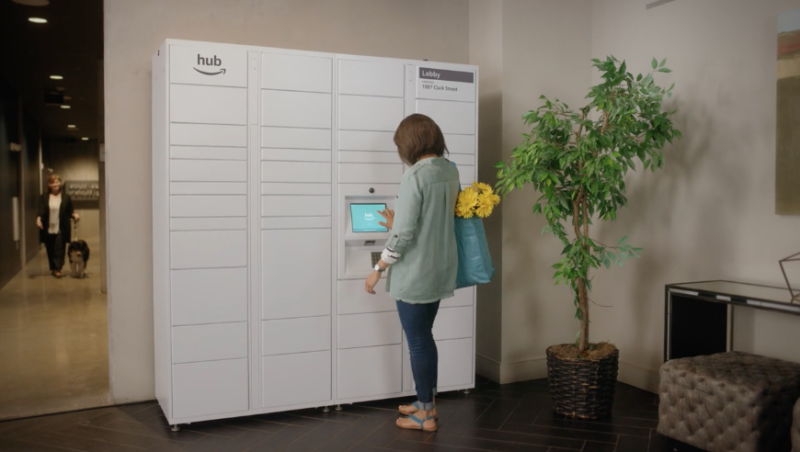 A huge pain point for residents of apartment buildings is getting their packages in a timely, hassle-free fashion. Nobody wants to have to stand in front of a screen and wait for it to scroll through all the available packages to see if their apartment is on the list. The best solution? Something like Parcel Pending, which places packages in lockers and sends both a text and an email to the resident, who can come get it on their own timeline.
Anything else you see coming in the market? Tweet us @TransitScreen!